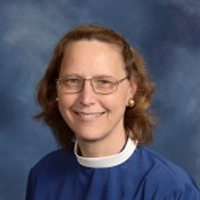 God is always doing surprising things and Pastor Nicholson treasures how the Holy Spirit inspires each of us to pursue the mission God has entrusted to us – to share the Good News of Jesus Christ in the world.   
Pastor Nicholson began her ministry with the people of First Lutheran in September of 2014.  She has served congregations as an ordained pastor and a non-ordained minister relating to children, youth, and senior adults.  Prior to her arrival at First Lutheran, she has served at Trinity Lutheran in Latrobe, PA; First Lutheran in Norfolk, VA; Bethlehem Lutheran in Fairport, NY; Augsburg Fortress Publishers in Atlanta, GA and throughout the Southeastern United States; St. Michael Lutheran in Greenville, SC; and at the North Carolina Synod Office.  Pastor Nicholson is a 1996 graduate of Trinity Lutheran Seminary in Columbus, OH.  She completed her undergraduate work at Luther College in Decorah, IA.   
Pastor Nicholson is married to Mr. Mark Nicholson and they live in Chambersburg.  She enjoys time in the flower beds, going for walks, visiting antique malls, and keeping in touch with friends and family. And of course she and her husband are both avid Steelers, Penguins, and Pirates fans (how can they not be?)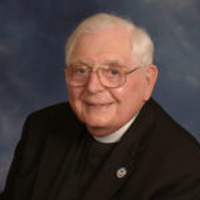 Pastor Kampmeyer serves as pastoral assistant at First Lutheran.  Ordained in 1955, he has served several different congregations in Pennsylvania and Ohio prior to his retirement in 1998.  He received his Masters of Sacred Theology from Philadelphia Lutheran Seminary in 1997. 
In his retirement, Pastor Kampmeyer has served as interim and supply pastor at several area congregations.  At First Lutheran, he is beloved for his storytelling, visits with our homebound members, and he occasionally preaches on Fridays and Sundays.  He is deeply grateful to God and the congregation for these opportunities.   
 Pastor Kampmeyer and his wife, Gertrude, reside at the Luther Ridge campus of SpiriTrust Lutheran.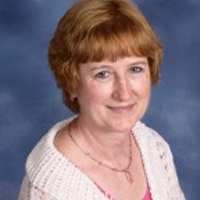 Freda Dorand, Deacon
Director for Church Music
Freda Dorand uses her God given gifts and talents as Music Director at First Lutheran.  Having grown up in Franklin County, PA, she attended Waynesboro Area Senior High School and graduated in 1975.  Freda received her BS in Music Education from Millersville University in 1979 and her MA in Ministerial Studies from Gettysburg Lutheran Seminary in 1996.  She was consecrated as a Deacon of the ELCA in 1997.  Freda teaches music in the Fannett-Metal School District.  Prior to her work at First Lutheran, she has served as the Organist and Director of Music at First United Methodist Church and St. John's Lutheran Church both in Mercersburg, PA; Christ Lutheran in Hagerstown, MD; and St. Paul's Lutheran in Biglerville, PA. 
Carol has been the Financial Secretary at First Lutheran Church since January 2017. She previously worked as a secretary and Police Communications Operator with the State of Pennsylvania and retired in 2013. She has been a lifetime resident of Chambersburg and a member of First Lutheran Church since 1968. Carol and her husband enjoy spending time with their children and grandchildren. They also love watching and attending the Pittsburgh Pirates, Steelers, and Penguins games.   
Cheryl began her career with First Lutheran in January 2019, as Parish Administrator.  She has many duties centered around the church office.  Previously she was self-employed with a home based company.  Cheryl and her husband, Linus, live in Chambersburg and enjoy traveling, and spending time with their children and grandchildren.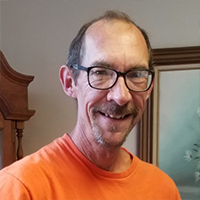 Jim began his work at First Lutheran in 2018.  He enjoys his work of preparing the space for all of the ministry activities at the church.  He works behind the scenes, serving God, with a heart of gold.  Jim also works part-time at the YMCA.  He and his wife, Sally, enjoy living in Fayetteville with their new puppies.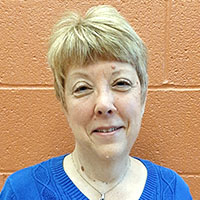 Sally Herritt is a life member of First Lutheran Church and has served in many capacities including Sunday School teacher, youth group advisor, lay reader, and choir member. She retired in 2017 as Executive Director of Chambersburg Community Theatre after 25 years.  Beginning in October 2019, Sally faithfully and conscientiously serves as Treasurer. She and her husband Gene enjoy traveling, golfing, and entertaining friends.