The Neighborhood Task Team (NTT) is an outreach program at First Lutheran Church that is focused on getting to know and helping our neighbors in the community around our church. Our mission is  "Sharing God's Love In Our Community". 
All are welcome to participate in our events.  You do not need to be a member of our committee or our church. Please share any ideas that you may have of ways we can connect with and serve our local neighbors.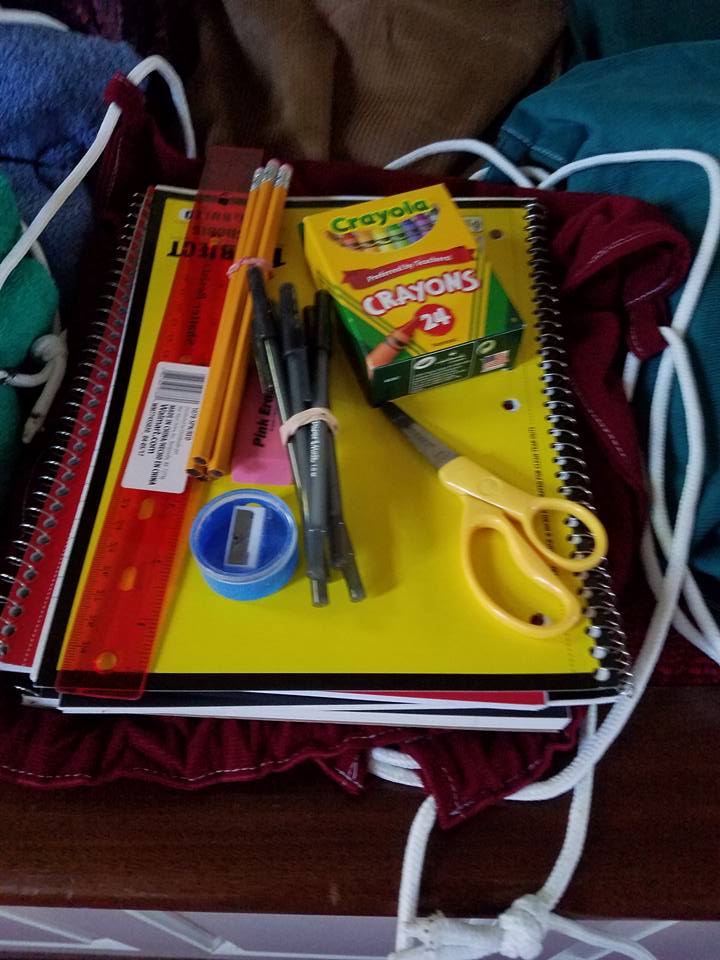 Back to School for Neighborhood Kids
The NTT holds an annual Back to School event. The children receive underwear, socks, camis (for girls,) t-shirts, school supplies, and books. Snacks are also offered. Volunteers welcome to chat with and assist the families.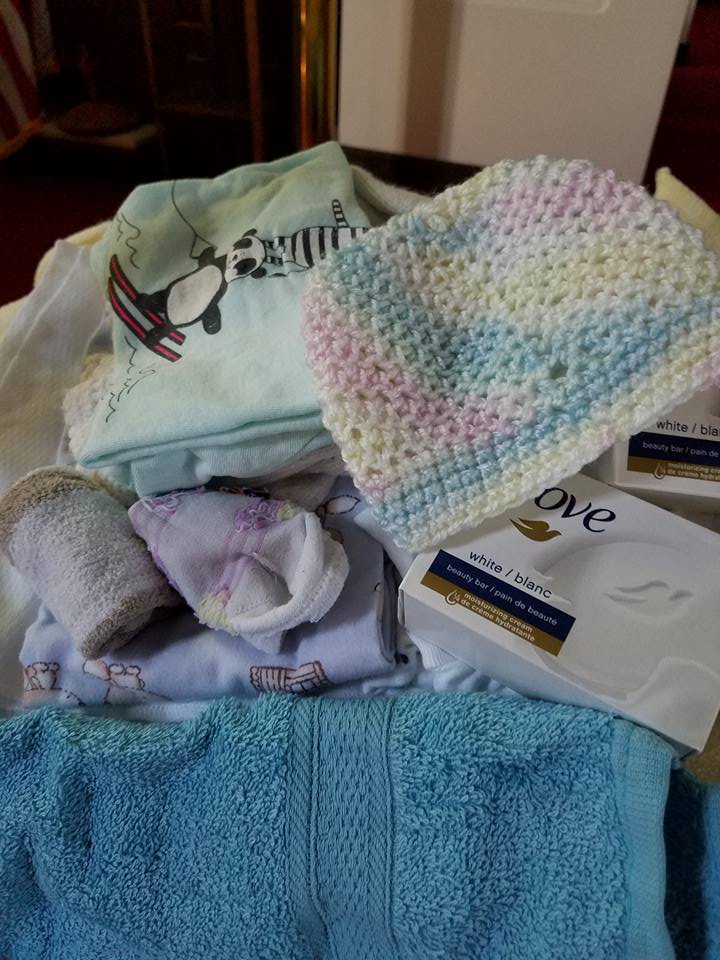 Combination Event
Each year in November a combination of shoes, hats, scarves, and mittens are distributed. Donations of shoes, hats, scarves, and mittens are received from September through early November.  Many volunteers help with this outreach. If you have an interest in helping, please contact the church office.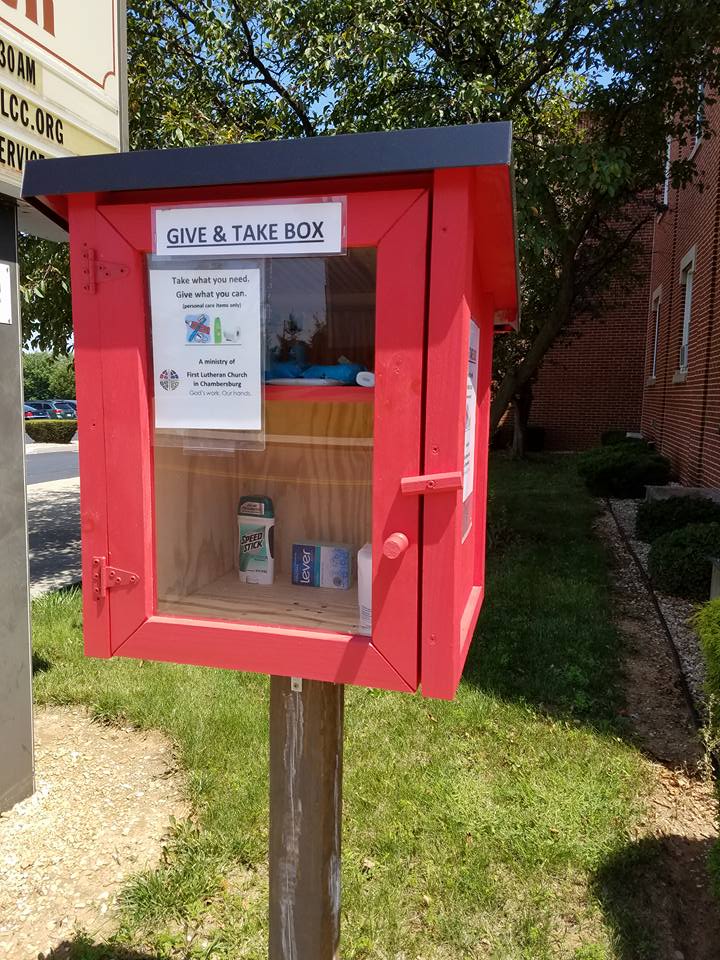 Give and Take Box
The Give and Take Box is an ongoing program. The bright red box in the front of First is a distribution for personal care items to our neighbors. When you are out shopping, please remember to purchase a few items to share with our neighbors – shampoo, deodorant, toothpaste, toilet paper, tissues, etc. 
Thank you all for being a part of this outreach. 
Hats, Mittens, Shoes,Socks and Scarves Project
Distribution begins mid-October
The Neighborhood Task Team has hung a total of 409 items on First's fence to keep our neighbors warm. Within hours all of the hats, scarves, and mittens were removed. We will continue to collect items for this project throughout the year. Remember the collection is for men, women, and children. Thanks to all for helping to keep our neighbors warm.